For the time being, our society has gradually adopted a new wave of entrepreneurship. Opening a new business has never been so accessible to regular people ever before. The beverage industry has always been busy and competitive. With millions of different kinds of drinks on every market, it is especially harsh for new and smaller businesses to build up and succeed in the long run. Suppose you are nurturing an idea for your beverage startup. In that case, this article will provide you with a guide on how to start a beverage company within 7 strategic steps.
What Is A Beverage Business?
The beverage industry (also called the drink industry) includes a wide range of drinks, particularly ready-to-drink products. Drink production can vary significantly in that liquid refreshment may be canned or bottled (plastic or glass), hot-fill or cold-fill, and natural or conventional.
There are many relevant sectors in terms of the beverage industry, such as manufacturing, distributing, retailing, wholesaling, exporting, OEM, and marketing.
Now, suppose you have already had a brilliant beverage recipe or an innovative idea related to drinks. What you should do next is to take your products on the entrepreneurship journey – start your own beverage company!
Doing business in beverages is likely to bring about many profitable opportunities. However, only entrepreneurs who can acquire in-depth knowledge of products and customer insights can win the market. And this article will make it more explicit about what people should do to increase their chances of obtaining a successful business!
7 Steps to Start A Beverage Company
1. Perform Market Research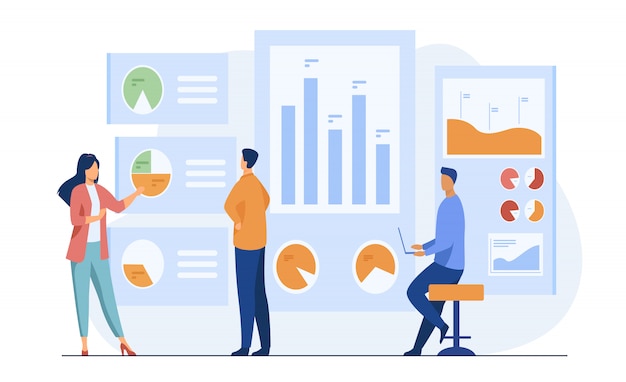 Many entrepreneurs start without carrying out in-depth market analysis, and the result is obvious. They go bankrupt!
Therefore, to avoid such a nightmare scenario, you need to comprehend the market size, type of market, market share, market niche, market competitors, and so on.
What are the sources of this precious information? The most reliable option is to purchase market reports. Still, online tools (Google Keyword Planner, Google Trends, Google Surveys) are better choices for you if you rather not spend too much money.
Only after knowing and understanding your market can you set up your own business. The first step is for you to answer the following questions:
What's your product?
How does it differentiate from competitors? What's the competitive advantage? Do you have it?
What value does it give?
Is there a need for your product? Who? When and why?
Do you have a recipe? Are you planning to use the services of beverage development companies?
Do you have enough capital to launch your product on the market?
Are you planning to raise cash from investors? How are you planning to do that?
Do you know what your break-even point is?
2. Start Small, Then Scale Up
It would help if you started small to handle what you have prepared efficiently. However, it would help if you also organized your business available for scale-up when the time is right. You should expand upon your existing processes and systems rather than create entirely new ones.
Specifically, you may want to find a co-packer to manufacture and package (OEM) for you in the beverage industry. That way, you can lower your capital requirements and allow you to focus more on developing your business.
After that, you'll want to find a beverage distributor, warehousing company, and retailers when you continue to grow. At that point, your products can be delivered to customers all over the nation and the world as well.
Also, your firm might want to spread your beverage brand's image, and marketing expansion needs to be considered as well.
3. Build A Reliable Team
A field team plays a vital role in the success of any business because they are representatives and contributors to putting strategic plans into operation.
To build a "team avengers" with the most brilliant and collaborative members. You need to look for partners that are willing to share your goals and dedication.
Once you've found the right people to build your team, you want to establish closely-knitted relationships among them. The working environment should be taken into account to make them feel at ease when working together.
Remote team working tools such as Trello, Zalo, and Skype can also create a culture of accountability and excellence in your group.
4. Have An Effective Execution Strategy
At present, you have a phenomenal field merchandising team. In contrast, your best team will fall short of successful food and beverage merchandising without an organized retail execution plan.
You must develop a plan and keep updating it as the market changes by giving answers to the following questions:
What are your competitors doing to generate attention?
What do your audiences respond to?
What channels are suitable for approaching targeted customers?
What can set your company apart from other competitors?
5. Design Great Packaging
Paying attention to the appearance of your product is key to creating its identity. Spend time designing a quality product because drinks with attractive packaging can give customers more incentives to buy them.
It would be helpful if you came up with design ideas that are compatible with current packaging trends to make your beverage products more up-to-date and never neglect the practical parts of packing.
No matter how eye-catching your product designs are, they will fail if they cannot fit on the shelf or in displays or if their shape and size are impractical.
6. Advertise
Promotion is an essential element in distribution across the benefits of your products or service to customers. A well-designed marketing/promotional strategy ensures long-term success and brings in more customers and profit.
There are many methods of advertising, namely:
Brand Positioning
Digital Presence
Blogging
Social Media Marketing
Email Marketing
Hosting Events
Offer Discounts & Coupons
7. Keep Changing
It is a common fact that the F&B market is regularly growing and replying to consumers' demands. Trends, for instance, like health beverages or energy drinks, come and go.
Therefore, to survive and expand, your company should continuously adapt its products and approach methods to provide customers with what they aspire to.
Your company can only exist and lucre if it is based on long-lasting relationships with customers.
To do that, feedback from your customers may be a precious resource because customer feedback will lead you directly to your following decisions – what will you expand upon? What will you cut back on?
By basing decisions on customer needs, you can ensure the success of your product.
5 Successful Examples in the Beverage Industry
1. Saigon Beer Center Trading Joint Stock Company (SABECO)
Sabeco is one of Vietnam's leading beer manufacturers. It was established under the authority of Vietnam's Ministry of Trade and Industry but is now a subsidiary of ThaiBev.
In 2011, Sabeco produced 1.2 billion liters of beer, 51.4% of the national market. Its leading brands are Saigon Beer and 333 Beer.
2. Asahi Group Holdings, Ltd.
This is a Japan-based holding company principally engaged in the manufacturing and sales of liquors, beverages, and food in Japan and foreign markets.
The Alcoholic Beverage segment includes the manufacturing and sale of alcoholic beverages, such as beer, low-malt beer, shochu, and whiskey.
The beverage segment involves the manufacturing and sale of soft drinks. The international segment involves the manufacturing and sale of all the mentioned beverage types.
3. Keurig Dr Pepper Inc.
Keurig Dr Pepper operates as a beverage company in the United States and internationally in four segments. The Coffee Systems provides single-serve brewing systems and specialty coffee to homes, offices, and restaurants.
Packaged Beverages manufactures and distributes packaged beverages for its brands, as well as private labels.
The Beverage Concentrates manufactures and sells concentrated beverages. The Latin America Beverages segment offers bottled water, vegetable juice, carbonated mineral water, and flavoured carbonated soft drinks (CSD).

4. Nestlé SA
Nestlé is a nutrition, health, and wellness company. Its wide variety of products includes prepared dishes and cooking aids, baby foods and cereals, milk-based products, pharmaceuticals and ophthalmic goods, etc.
The company products portfolio includes powdered and liquid beverages, water, milk products, and ice cream, nutrition and health science, prepared dishes and cooking aids, confectionery, and pet care.

5. Tan Do Refreshing Water Co., Ltd.
Founded in 1996, Tan Do is one of the leading beverage manufacturing companies in Vietnam. We promise to improve customers' living standards through nutritious product lines with a commitment to high-quality ingredients.
Tan Do is well-known for our private-label services (OEM) for customers worldwide, and you can learn more about our services here!
Conclusion
The beverage industry is a highly competitive one. However, with the right products and solid business strategies, you can still start your beverage company and venture toward success.
We hope that this article has been helpful to you. Let us know if you have any questions or comments, we'd love to hear from you!
Tan Do is a global beverage ODM/OEM manufacturer and supplier located in Vietnam. Since 1996, we have built trust and credibility not only throughout Vietnam but also in many parts of the world. Leveraging state-of-the-art technology, we have crafted thousands of products that align with ISO, HACCP, HALAL, FDA, and many other standards.
Share this article